Welcome to the Oklahoma Brethren Assembly Young Mans Evangelical Fellowship Page...
A unit of Y.M.E.F has started in Oklahoma City on Nov. 16, 2009 under the auspicious of Oklahoma Brethren Assembly. Twenty brethren including young brothers were present. In order to carry out this ministry effectively, brothers where elected. Y.M.E.F Coordinators for the year 2010: George Puthukkeril as president, Isaac Samuel as secretary and George Thomas as treasurer. To represent the youth brothers Joby Kuriakose, Renji Mathew and Justin Simon have been elected as Joint coordinators.

The members have great desire to reach out to the lost in Oklahoma City according to our Lord Jesus Christ's great commission to the church. Many ministries have been planned for the year such as:
5000 tract distribution

Volunteer Work

Soup Kitchen

Refuge OKC

Children's Club

VBS 2011

P&W
Please pray that we can make an immense impact and influence in the society through this ministry.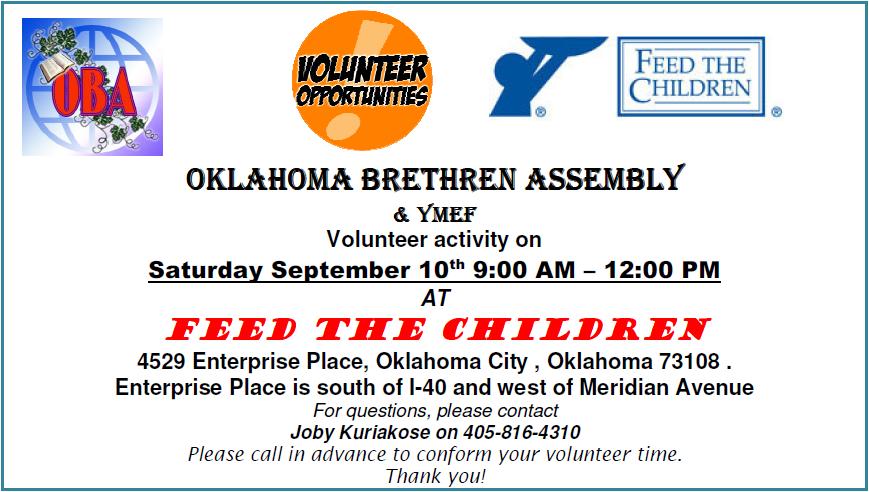 & YMEF
Volunteer activity on
Saturday March 12th 9:00 AM – 12:00 PM
AT
The Infant Crisis Services Group of Oklahoma
Located at 4224 N. Lincoln Blvd. Oklahoma City, Ok 73105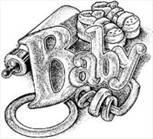 For questions, please contact
Joby Kuriakose on 405-816-4310
Please call in advance to conform your volunteer time.
Thank you!

Thank you to all who attended!
see photos at : http://oklahomaba.myphotoalbum.com/
Click to get Register form .pdf
Other Links :
Download Tract's